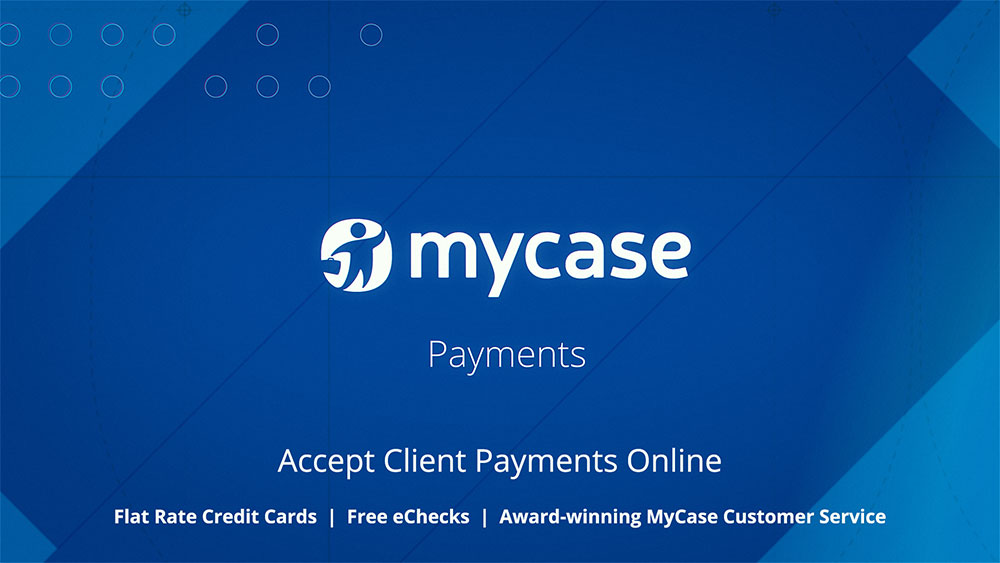 A post here in April reported that the practice management platform MyCase would soon be adding a feature to allow lawyers to accept credit card payments from clients directly through the MyCase application. This week, that feature went live.
The MyCase Payments feature already allowed online e-check payments directly from a client's checking account. With this new enhancement, clients also have the option of paying their invoices using credit cards. The feature can be used to make payments to either a firm's operating account or a trust account.
MyCase is charging a flat 3 percent per transaction processing fee for credit card payments. (Checking account payments are free.) It takes the fee out of a firm's operating account.
Read more about the new feature at the MyCase blog.