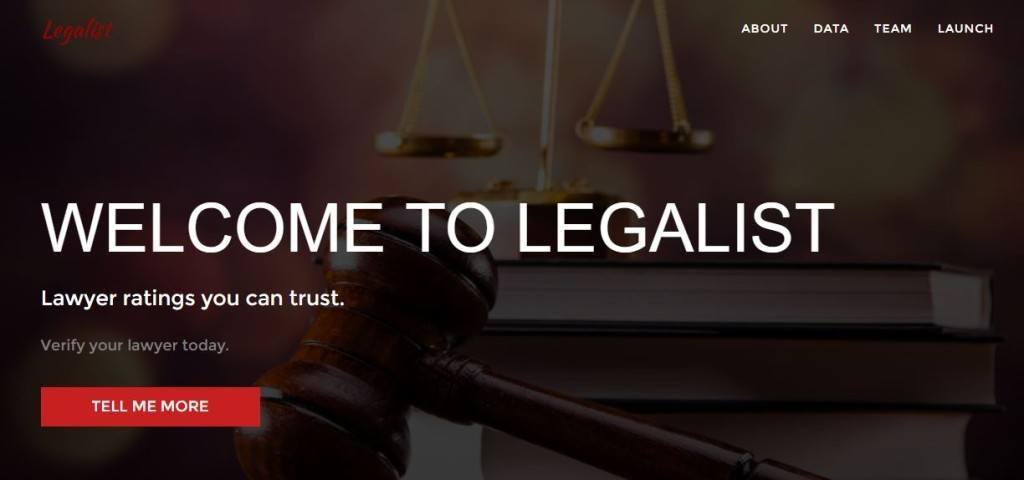 Two Harvard University undergraduates are preparing to launch a website that will rate lawyers based on publicly available court records. The site, called Legalist, will mine and analyze court records in order to match clients with lawyers who win similar cases based on details and location. It will also profile litigators' win-loss records.
The site is currently in beta testing and its developers hope to launch it in late summer or early fall. The testing phase is using only Massachusetts cases and the initial launch will start with Massachusetts lawyers. The developers plan to then begin rolling out the service to other states, beginning with the most-populous ones.
The developers, Eva Shang and Christian Haigh, are Harvard undergraduates who decided to develop the site after Haigh needed to hire a lawyer and realized how difficult it is to evaluate a lawyer's effectiveness.  Haigh, who has a background in data science, is developing the product while Shang is leading business development.
The website explains how the product will work:
Step 1: Docket data is collected from trial courts.
Step 2: The data is then cleaned and analyzed so that it can be transformed into easy-to-read statistics. Legalist will then use machine learning algorithms to mine the data for novel insights on how a lawyer compares.
Step 3: Each lawyer will receive an automatically generated profile with the information a potential client would use to make a decision, including win-loss statistics.
Step 4: The data will be continually updated and analyzed in order to be up-to-date.
Step 5: The site's Legal Marketplace will tell potential clients which lawyers win cases like theirs. Potential clients will be able to contact lawyers directly through the platform.
I recently spoke with Shang and Haigh and asked them how their algorithm will handle all the cases that never go to trial, where the docket would not show a winner or loser. All of those cases will be factored into the overall experience rating, they said, in that if a lawyer has handled a high number of a certain type of case, even if all the cases settled, the algorithm would presume that the lawyer is better at those cases than one who'd handled only one or two.
Another concern I see is that winning or losing is not a reliable measure of lawyering skill. Top-notch lawyers lose cases. It is often the best lawyers who are willing to take on the toughest matters with the lowest odds of success.
Still, there is a lot to be said for arming consumers with more information on which to evaluate a potential lawyer. Other services that rate lawyers, such as Avvo and Yelp, do not use actual case records, but instead rely on published articles, client reviews, disciplinary records and the like. I would hope that a consumer would not rely exclusively on a lawyer's win-loss record. But it would be useful to have that information within the totality of factors available to the consumer.