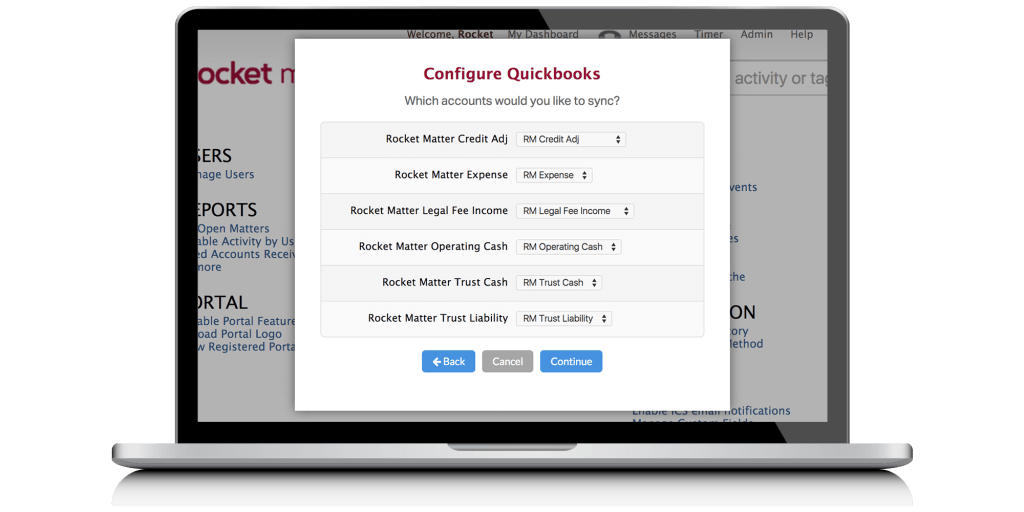 At Legaltech today, the cloud-based practice-management application Rocket Matter announced two new features: integration with QuickBooks Online and a fully integrated payment-processing system called Rocket Matter Payments. Both announcements were described as representing the start of a year-long initiative to dramatically boost its users' profitability.
The QuickBooks integration will allow Rocket Matter users to synchronize their time and billing data with QuickBooks Online. Rocket Matter already integrates with QuickBooks desktop, but Intuit is eliminating the API-based desktop synchronization effective March 1 as it shifts emphasis to its cloud product.
In order to proactively assist law firms with the transition to QuickBooks Online, Rocket Matter is introducing a robust, full-featured integration that continues in the company's tradition of easy-to-use, visually appealing software.  Rocket Matter users will be able to tie together detailed information between the two systems, including invoices, expenses, trust account credits and debits, as well as sync all current clients with Rocket Matter.
For its current customers, Rocket Matter will continue to service the existing QuickBooks desktop integration until March 1.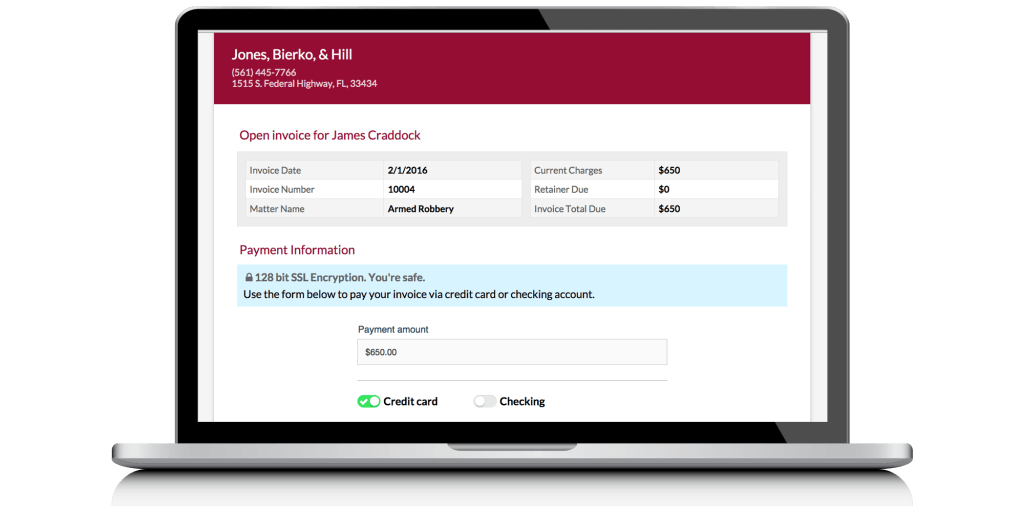 Rocket Matter Payments will enable users to collect payments for their invoices through the Rocket Matter platform. The company describes it as a fully integrated payment processing service that allows law firms to simplify and automate the process of sending invoices to their clients and collecting payments.
With the click of a mouse, Rocket Matter generates an invoice, sends it to a client via email, and includes a link to a payment page. Clients can pay their invoices quickly, easily, and securely, by credit card and directly through their bank. Any payment a client makes is automatically recorded in the Rocket Matter ledgers – and then seamlessly integrated with QuickBooks Online, if desired.
The payment processing will be handled through payment processing company TouchSuite.