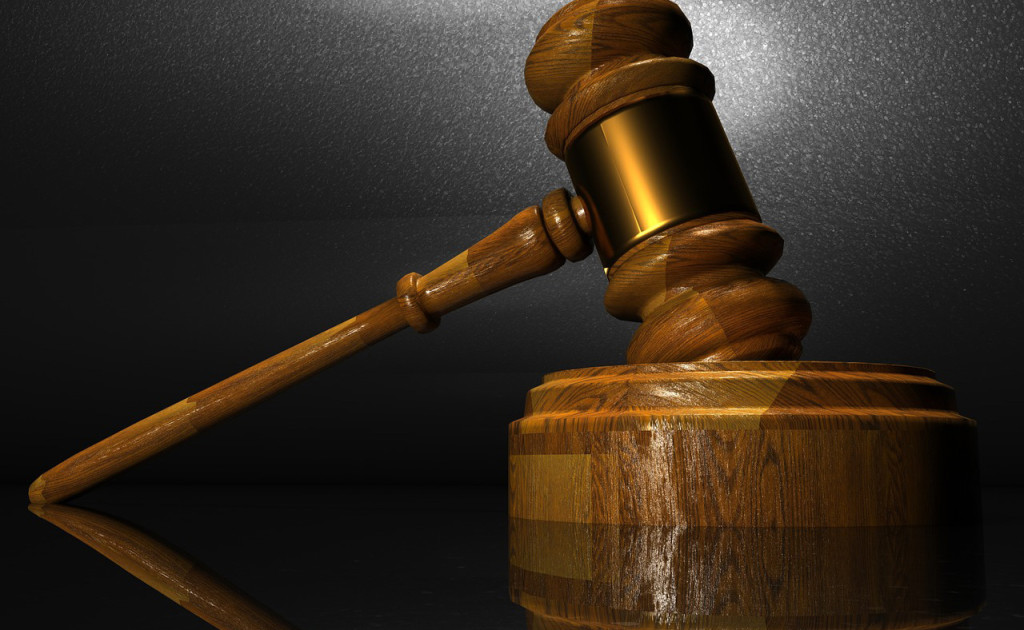 Two of the nation's leading legal research services will be facing off in federal court, as Fastcase has sued Casemaker seeking a declaratory judgment that could have broad-reaching implications for legal publishing in the United States.
[See also 2/12/16 update: Casemaker Says It Won't Fight Fastcase Lawsuit Over Georgia Law.]
Fastcase went on the offensive and filed the lawsuit in U.S. District Court in Atlanta on Feb. 3 after Casemaker served it a written notice last month demanding that Fastcase take down from its research collection the Georgia Administrative Rules and Regulations.
Casemaker's parent company, Lawriter, has an agreement with the Georgia Secretary of State designating it as the exclusive publisher of the Georgia Rules and Regulations and giving it the right to license that content to other publishers.
But Fastcase maintains that the Georgia regulations are public law published under statutory mandate and are therefore in the public domain, meaning that Casemaker cannot claim an exclusive right to their publication.
"The law is not copyrightable," Fastcase CEO Ed Walters told me in a conversation yesterday. "This isn't a close call."
"Someone needs to stand up for the proposition that public law is in the public domain," he said.
Take-Down Notice
The take-down notice was sent to Fastcase on Dec. 21 Thomas W. Epting, a lawyer with Smith Moore Leatherwood in Greenville, S.C. It said:
We represent Lawriter, LLC ("Lawriter") in various legal matters. Lawriter is the only party authorized to license and/or offer subscriptions to use electronic files ("Electronic Files") incorporating the Georgia Administrative Rules and Regulation. Lawriter offers subscriptions to the Electronic Files to third parties for subscription fees, and such fees are an important revenue source for Lawriter.

It has been brought to our attention that Fastcase, Inc. ("Fastcase") has been offering fee-based services which include providing users with access to the Electronic Files. According to Lawriter's records, however, Fastcase has not entered into a subscription with Lawriter for the Electronic Files and therefore appears to be offering the Electronic Files without Lawriter's consent or authorization, and in violation of Lawriter's legal rights. We trust this is simply an oversight on the part of Fastcase, and if so, Lawriter stands ready to enter into a subscription agreement with Fastcase for the Electronic Files.

Accordingly, in order to protect Lawriter's rights, and to limit its injury, we request that Fastcase immediately provide a written response substantiating its rights to its use of the Electronic Files. If no such rights exist, then we demand that Fastcase immediatly either: (a) purchase from Lawriter a subscription to the Electronic Files; or (b) cease all use of the Electronic Files, including the offering of the Electronic Files to others.

Lawriter prefers to resolve this matter amicably, and we trust that Fastcase would also prefer to do so. However, if we do not receive Fastcase's cooperation as noted above, we will take those steps Lawriter deems necessary to protect its rights, which may include litigation.

This letter is written without prejudice to any of Lawriter's rights or remedies, including a disgorgement of all profits realized by Fastcase arising from Fastcase's unauthorized use of the Electronic Files, all of which are hereby expressly reserved, and nothing herein shall be deemed to be waiver of any of Lawriter's rights or remedies at law or equity.

We look forward to receiving your timely response.
Fastcase's Response
Fastcase maintains that public law cannot be copyrighted and that Casemaker has made no editorial additions or enhancements to the materials in which it may have a claim of copyright. In its complaint — filed by Baker Donelson lawyers Robert G. Brazier, Steven G. Hall and Joshua Tropper — it asserts that the law on this point is well established.
It is well established in American law that state laws, including administrative rules and regulations, are not copyrightable, and must remain public as a matter of due process. See Wheaton v. Peters, 33 U.S. (8 Pet.) 591 (1834); Banks v. Manchester, 128 U.S. 244 (1888); Davidson v. Wheelock, 27 F. 61 (C.C.D. Minn. 1866) (publisher can't copyright state statutes, even if state purports to give exclusive publishing rights); Howell v. Miller, 91 F. 129 (6th Cir. 1898) ("no one can obtain the exclusive right to publish the laws of a state") (Harlan, J., sitting by designation); Nash v. Lathrop, 142 Mass. 29, 6 N.E. 559 (Mass. 1886) ("Every citizen is presumed to know the law thus declared, and it needs no argument to show that justice requires that all should have free access to the opinions, and that it is against sound public policy to prevent this, or to suppress and keep from the earliest knowledge of the public the statutes or the decisions and opinions of the justices."). See generally L. Ray Patterson & Craig Joyce, Monopolizing the Law: The Scope of Copyright Protection for Law Reports and Statutory Compilations, 36 UCLA L. Rev. 719 (1989), and cases cited therein.

Indeed, "[a]s a matter of longstanding public policy, the U.S. Copyright Office will not register a government edict that has been issued by any state, local, or territorial government, including legislative enactments, judicial decisions, administrative rulings, public ordinances, or similar types of official legal materials." Compendium of U.S. Copyright Office Practices, Third Edition, Sec. 313.6(C)(2).
Fastcase's complaint is asking the court to issue a declaratory judgment that Casemaker does not have and cannot have any copyright in the Georgia regulations, and that Fastcase does not and cannot infringe any exclusive contract rights held by Casemaker.
Casemaker has not yet filed an answer to the complaint.
Potentially Broad Implications
Walters believes that the case could have far-reaching implications, in that a number of states have similar exclusive-publishing contracts with private publishers.
"At one level, this is a small dispute over a small part of our collection. But the implications are much bigger. There are claims of copyright in almost every state. A lot of states have had a difficult time getting their materials online, and so they've contracted out to private publishers.
"That threatens to create a chokepoint for law. If we can establish that private publishers can't own public law, then the implications could be huge."