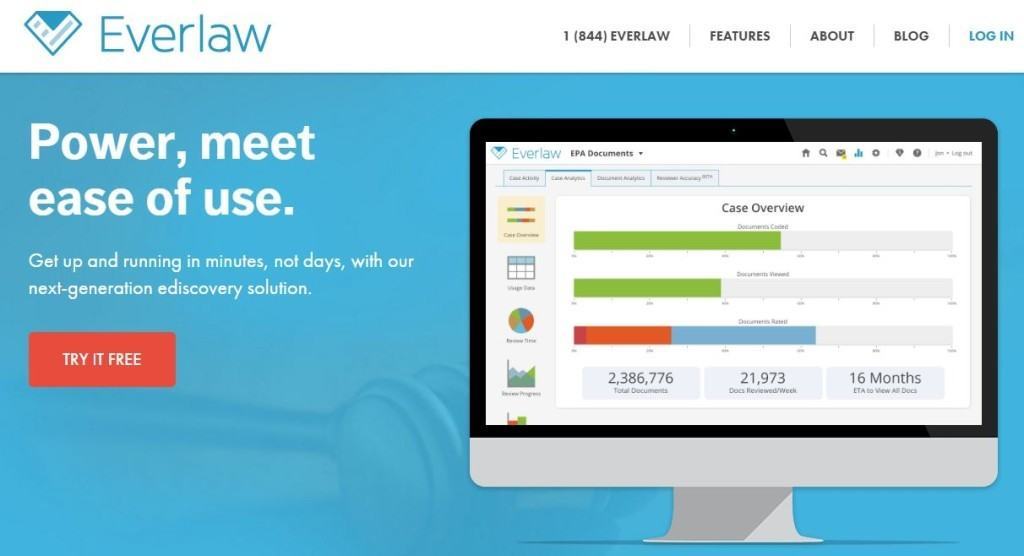 The Berkeley, Calif., based e-discovery company Everlaw today announced that it has closed an $8.1 million Series A funding round led by the prominent Silicon Valley venture capital firm Andreessen Horowitz.
Andreessen Horowitz is known for its investments in a wide-ranging portfolio of successful companies, including Facebook, Twitter, Airbnb, Box, Skype, Slack, Optimizely, and Zenefits. Andreessen Horowitz partner Steven Sinofsky will be joining the Everlaw board of directors.
In an announcement this morning, Everlaw says it will use the funding "to accelerate its mission to bring cutting-edge computer science and modern design principles to the legal field."
"This investment fuels our vision of a unified litigation platform with advanced artificial intelligence and data visualization, a beautiful user experience, and rich collaboration from discovery to the courtroom," said Everlaw CEO AJ Shankar in today's announcement.
The financing may be a sign that venture capitalists are paying greater attention to legal technology and especially to cloud-based legal software.
"It is super clear that mobile, machine learning, and cloud delivered via SaaS will revolutionize every vertical, including legal," Sinofsky of Andreessen Horowitz said in today's announcement. "We love the work that the Everlaw team has done to bring such high-powered efforts to an incredibly important part of the economy."