Building on the viral success of his start-ups Invisible Girlfriend and Invisible Boyfriend – services that make it look like you are in a relationship even when you are not – founder Matthew Homann will now launch Intangible Lawyer, a service that will make it look like you have a lawyer even if you cannot afford one.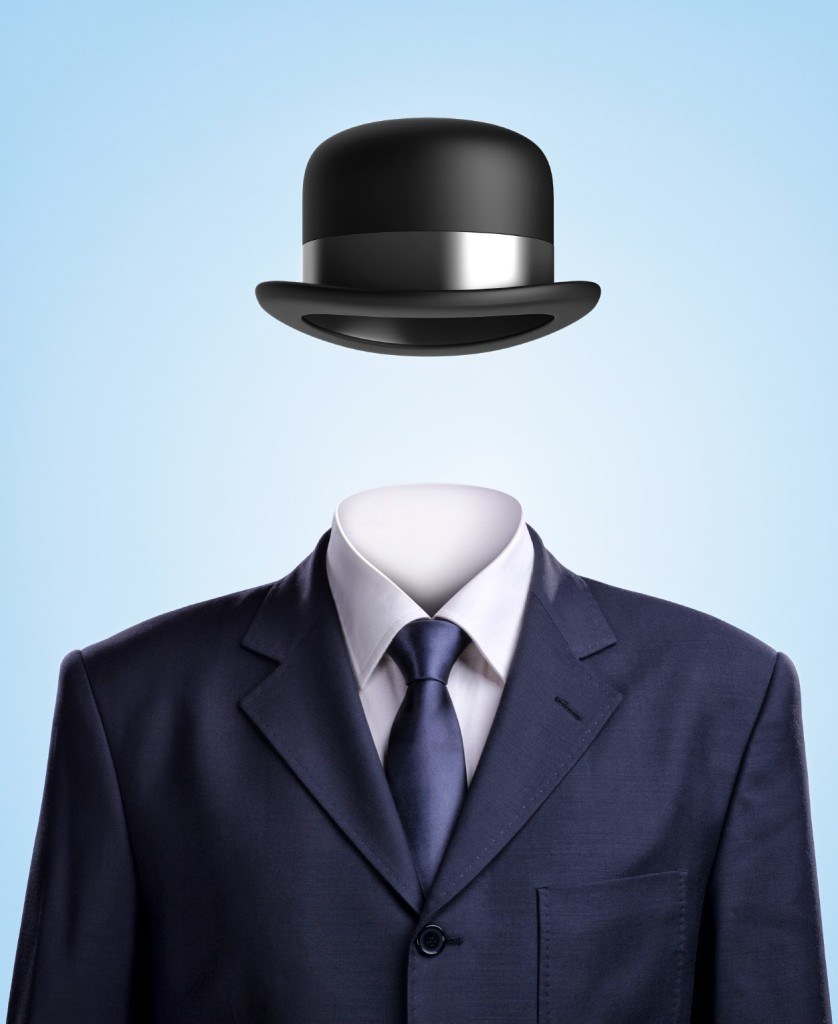 "There are far too many people in this country who cannot get access to a real lawyer," Homann said. "With Intangible Lawyer, at least they'll be able to make it appear that they have a lawyer, even if they'll still have to represent themselves."
The spin-off is a natural for Homann. Before becoming a pseudo-dating entrepreneur,  he was a practicing attorney for many years.
The Invisible Girlfriend and Boyfriend services describe themselves as helping customers "tell a story about a relationship you aren't actually in." When someone signs up for either of the services, they receive realistic texts, voicemails, handwritten notes and gifts from the invisible significant other. The service costs $24.99 a month.
When Invisible Girlfriend and Invisible Boyfriend launched earlier this year, they received international media attention and went viral on social media.
Intangible Lawyer will build on the same premise. When you first sign up, you will be able to select the type of lawyer you need. Options will include Divorce Lawyer, Criminal Lawyer, Corporate Lawyer, Personal Injury Lawyer and several other common practice areas. You will also be able to select whether the lawyer is male or female and choose from an array of personality types that range from "bulldog" to "pussycat."
Subscribers to Intangible Lawyer will receive:
A monthly "invoice" for legal fees on the lawyer's legal letterhead.
A business card imprinted with the fake lawyer's name and address.
One demand letter on the lawyer's stationary every six months, customized to whatever it is you want to demand.
A phone number you can call and leave a message for the Intangible Lawyer.
Access to a "client portal" where you can download assorted official-looking legal documents.
One clever feature planned for the new service is the strategically timed phone call. Say you are at a meeting at work or out with friends and want to impress them with the fact that you have your very own lawyer. You will be able to send a discreet text to a designated number and Intangible Lawyer will have an actual human call you and pretend to be your lawyer in a voice loud enough for others to hear. Or, if you want to set a different tone, you can explain to your friends that you need to step away to take the call in privacy.
The monthly subscription price will be the same as for the other services, $24.99.
For subscribers who are in a troubled marriage, a special package will be offered. They will be able to get both an Intangible Divorce Lawyer and either an Invisible Girlfriend or Invisible Boyfriend, depending on the subscriber's preference. The package will cost $44.99 and include a bonus phone call to the subscriber's estranged spouse. The subscriber will be able to choose whether to have the call come from the lawyer or the girlfriend/boyfriend.
"It's bad enough that people in this country have to go without adequate legal representation," Homann said. "They shouldn't also have to be embarrassed about it. Our goal is to give them a lawyer others can believe in."
Asked why he did not call the service "Invisible Lawyer" to be consistent with his other services, Homann explained, "That name was already taken."
As for why he chose April 1 to announce the new service, Homann replied, "Is it April already? I've been so busy I hadn't noticed."