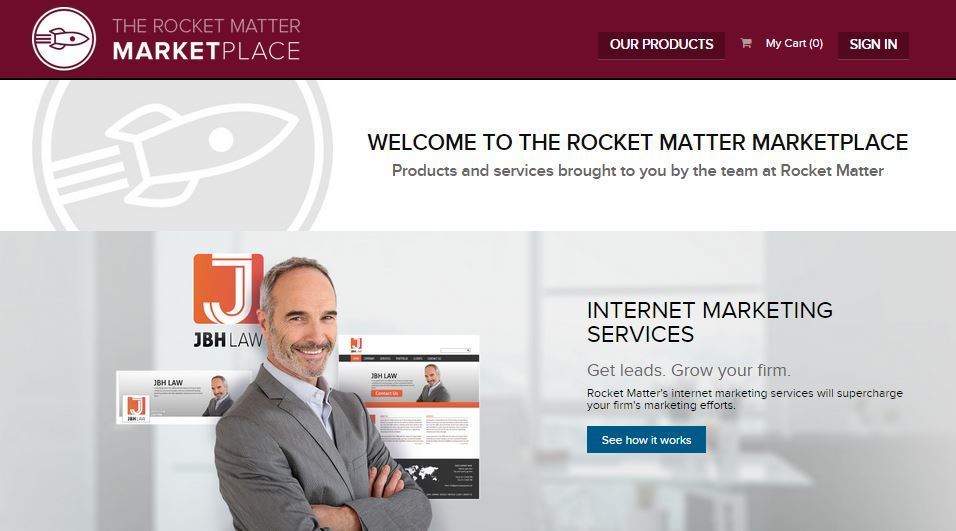 This is one in a series of brief posts rounding up what I saw and heard at LegalTech New York Feb. 3-5.
Two years ago, the company Rocket Matter blasted off in a new direction, launching an Internet marketing service called Rocket X1, which it offered in addition to its hosted practice management platform.  Now, Rocket Matter is retiring the Rocket X1 name and launching a different approach to selling marketing services, the Rocket Matter Marketplace.
Through its Marketplace, Rocket Matter will offer products and services for sale on an à la carte basis. Products sold through the marketplace will include marketing products, such as web site design, logo design and social media campaigns, as well as books, webinars and products featuring the Rocket Matter logo, such as T-shirts and mugs.
With the launch of its Marketplace, Rocket Matter is also releasing its latest book available in paperback, The Digital Marketing Playbook for Law Firms.