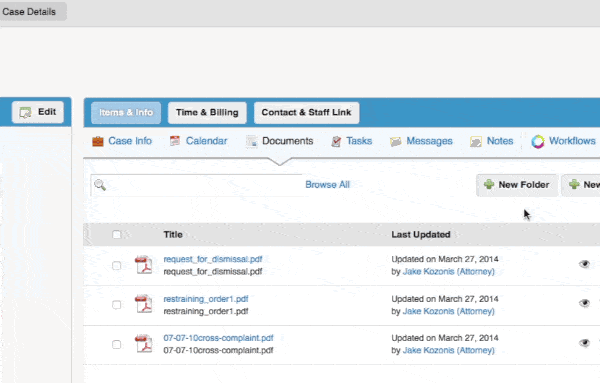 The cloud-based practice management application MyCase has added a foldering feature to make it easier for its users to manage their documents, it announced today.
The feature allows users to create folders within their cases and use the folders to organize their documents. The folders are in addition to the document-tagging system MyCase already had in place.
To create a folder, a MyCase would open the case details page for a particular case, then click the Documents tab. They will now see a "New Folder" button there that they can click to create a new folder. For now, folders can go only one level deep.
Once a folder is created, the user can select one or more documents to move there. When the user clicks the Move button, a window will open asking the user to select the appropriate folder.
Disclosure: MyCase is an advertiser on this blog.