If you are at all like me, then you have not even started, let alone finished, your holiday shopping. Should there be a lawyer on your holiday list, I'm throwing you a lifeline with a round-up of blog posts and websites offering gift suggestions for lawyers.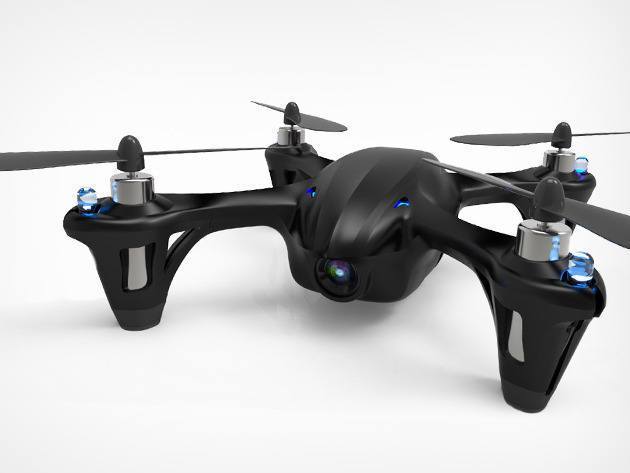 The essential list is Reid Trautz's annual Holiday Gift Guide for Lawyers. Reid is kind of like the Santa Claus of legal blogs — we don't hear from him much during the summer months, but he never fails to come through around the holiday season. His best item has to be the Hovertrax, a personal transportation device that will make you the envy of the courthouse.
If you'd rather hear about gift ideas than read about them, listen to Sharon Nelson and Jim Calloway offer their suggestions in The Digital Edge podcast, Tis the Season: Tech Toys for the Holidays 2014. Good for them for uncovering the Limited Edition Code Black Aerial Drone with an SD camera for $69. Just be sure to check with the FAA before you use it.
There are lots of other lists offering gift suggestions for lawyers. Among them:
If none of these lists have items that pique your interest, check out one of these stores that specialize in gifts for lawyers:
Having told you about all these, I leave you with some advice about lawyer gift giving. First up is the legal ethics issue. Yes, there is a legal ethics issue here. It involves the question of whether a lawyer may ethically accept a gift from a client. Turns out the answer is not as black-and-white as you might think. Findlaw's Strategist blog explains: Should Lawyers Accept Holiday Gifts from Clients?
And what if that lawyer on your list is hoping for something … ummm … regulated. Like pot where it is legal or wine shipped across state borders. Avvo's Naked Law blog has the guide for you: Drugs, guns, cash, oh my! How to keep nontraditional holiday gifts legal.