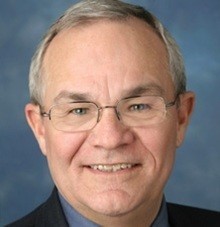 Eloquent remembrances about Browning Marean have been written by those who knew him well. See the posts by Craig Ball, Tom O'Connor, Chris Dale, John Tredennick, Ralph Losey, Monica Bay and Josh Gilliland. These folks built friendships with him over many years, traveled to conferences with him, sat on panels with him, shared meals with him, and earned their places as his good friends.
I cannot claim the same. I knew Browning, but not as closely as they did. We ran into each other at conferences. We chatted here and there. We shared a common interest in technology, as well as in the north shore of Massachusetts, where he grew up and I now live.
Yet it is that very fact — that I was not among his closest friends — that compels me to write about his untimely death. Because Browning was that rare person who always made you feel like you were his close friend. He always greeted you with warmth and enthusiasm. He always expressed interest in what you were doing, and his interest was sincere.
Browning was that rare person who was brilliant and accomplished yet humble and caring and kind. There are way too few people like that in this world, and now there's one less.