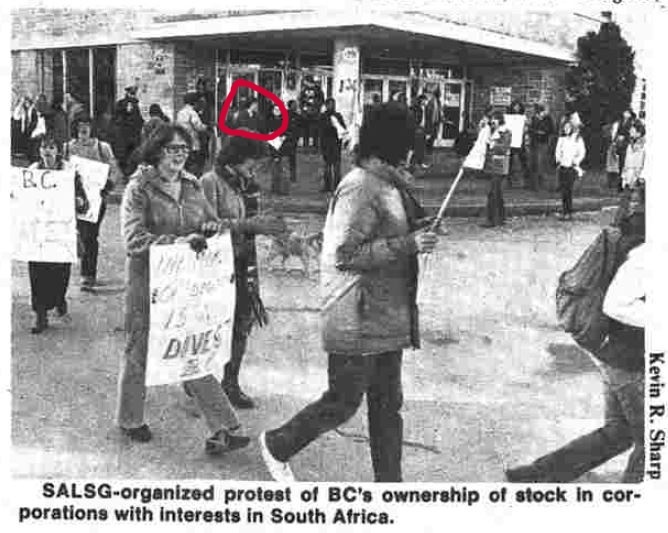 The "hero" label is much abused these days. The tendency of the TV news to call anyone who commits an act of compassion or humanity a hero threatens to water down the word. Nelson Mandela was a hero — a man who came out of three decades of imprisonment and played a pivotal role in ending the oppressive and racist system of apartheid and then became his country's first Black president.
When I was in law school many years ago at Boston College, Mandela was still in prison and was part of the reason that I devoted substantial time — time I probably should have spent studying — to trying to get BC to divest from South Africa. I was one of the organizers of the campus-wide South Africa Liberation Support Group, helping to organize protests against BC's then-ownership of stock in some 20 major corporations that were doing business in South Africa and meeting with university officials to urge them to disinvest.
The news of Mandela's death caused me to Google "South Africa Liberation Support Group" and, much to my surprise, found coverage of our efforts in archived issues of The Heights, the BC student newspaper. The photo above, from the front page of the Jan. 29, 1979, issue, shows one of the protests I helped organize, with a barely visible me in the background. And here is a link to a an op-ed I wrote in the same issue of The Heights, arguing that BC, as a Jesuit institution, had a particular obligation to be at the forefront of the fight to end apartheid: Commentary SALSG: The Case Against Apartheid) — The Heights 29 January 1979 — Boston College.
It is worth remembering that Mandela was a lawyer as well as a hero. He fought hard for the principles he believed it — at great cost to himself but also with great reward. He was an inspiration to many, a true hero in every sense of the word.