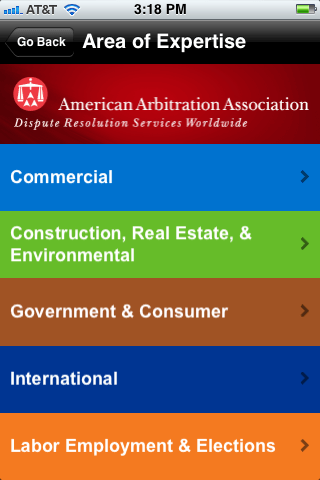 If you are involved in arbitrations or mediations under the auspices of the American Arbitration Association, whether as an advocate or a neutral, you will want to get the AAA's new mobile app.
Available free for iPhones, iPads and Android devices, it allows easy access to all AAA rules, codes and protocols. It also provides quick access to contact information for AAA offices throughout the United States and regional locations throughout the world.
The app includes arbitration and mediation rules covering labor and employment, commercial, construction, real estate and environmental, government and consumer, and international cases. It also includes AAA due process protocols for a variety of disciplines. International dispute resolution rules are provided in multiple languages.
Download the app from the iTunes store or Google Play.