I've been so swamped since ABA Techshow that I have not had much time to write about what I saw there. Many of the product announcements at the show involved upgrades or new versions of existing products. But there was one major new product unveiled at Techshow that is worth noting: JuraLaw, a cloud-based case, calendar and docket management application.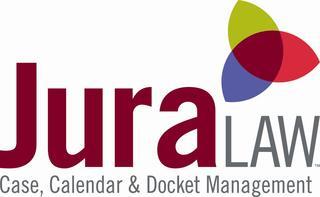 Techshow's Chicago venue was the perfect place to launch JuraLaw, given that it is the creation of Chicago-based Law Bulletin Publishing Company, publisher of newspapers, magazines and technology products for the legal profession. For a number of years, the company has operated DM2000, a Windows-based case and calendaring program that enables law firms to connect their cases to the calendars of the Northern Illinois courts, giving them direct, desktop access to court calls and other key events.
In a sense, JuraLaw is the next iteration of DM2000. But that's sort of like saying that the iPod was the next iteration of the Walkman. JuraLaw has several major differences that set it miles above DM2000:
It will be national in scope. This is no longer a product focused solely on Northern Illinois courts. The plan is to take it national and cover the entire country.
It is software as a service. Because it is SaaS based, there is no software to buy, install or maintain. Use it through your browser.
The interface is cleaner and more intuitive. JuraLaw has been designed from the ground up to provide a clean and simple to use interface.
Apart from those design elements, JuraLaw's content will be far more extensive than anything the company has offered before. It will include:
Calendar event management. It will track critical court dates and case events, focusing on managing court deadlines to mitigate risk and professional liability. It will integrate with Microsoft Outlook Exchange calendar and email.
Docket management. It maintains complete histories of cases. Firms can record all important events associated with their cases, and they can subscribe to court docket data.
Court rules from across the nation. JuraLaw is collaborating with CalendarRules to provide up-to-date federal, state, appellate, bankruptcy and agency rules from jurisdictions across the nation. As of Techshow, the states it covered were: AZ, CA, CO, CT, DC, DE, FL, GA, IA, IL, IN, KS, LA, MA, MD, MI, MN, MO, NC, NU, NM, NV, NY, OH, OK, OR, PA, TX, UT, VA, WA, WI, and WY.
Illinois court calls. This is the same as was provided through DM2000.
Global docket searching. The application will include a global docket search feature, for searching case information within JuraLaw. on in JuraLaw.
Although JuraLaw was announced at Techshow, you may have noted that I have been talking about it in the future tense. JuraLaw has not actually been rolled out yet to customers, although some law firms have been using it as beta testers. David S. Glynn, vice president of docket management technologies at the Law Bulletin, tells me that it will go live with its first customer in May and then gradually roll out to additional customers.
Also, the initial roll-out will focus on Illinois (and on transitioning current DM2000 users to the new platform). Although it will include calendar rules from the states listed above, it will not have any direct linkage to dockets or court calls in other states to start. Other states will be added over time as new versions of the product become available.