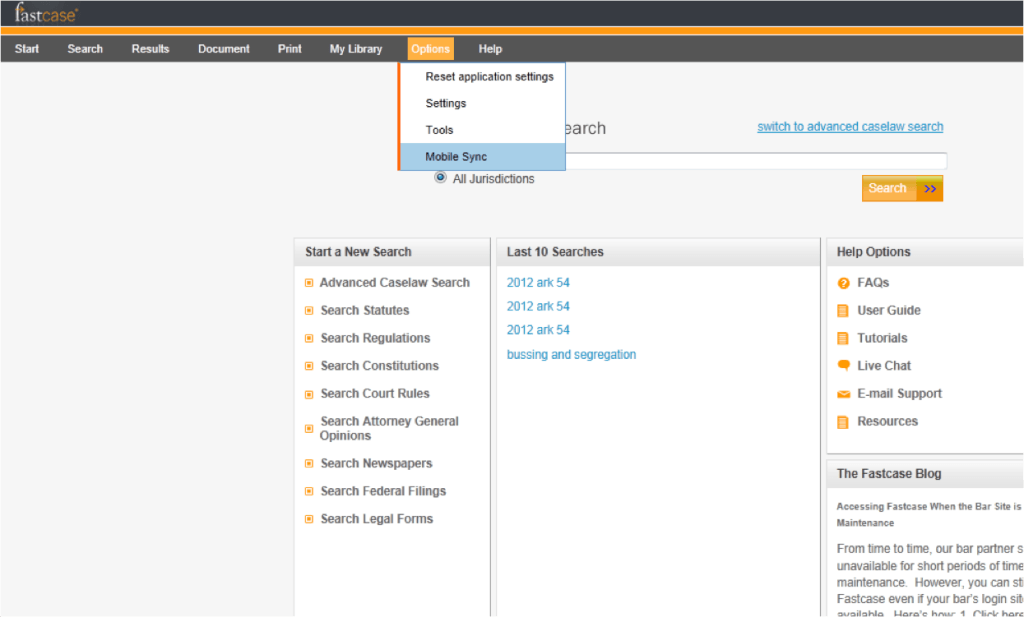 I've written several times about the Fastcase app for the iPhone and iPad, both of which let you research cases and statutes for free directly from your mobile device. This week, Fastcase rolled out Mobile Sync, a feature that synchronizes the mobile app with the desktop version of Fastcase.
What that means is that your search history, your saved documents and your favorite jurisdictions are always synchronized and available to you, whether you are working on your mobile device or your desktop. By way of example, you may perform research on your desktop and find cases you want to use in court. Simply save them to your favorites and they are instantly available through the mobile app. Or maybe you're on the commuter rail heading to work and use the mobile app to find a document you want to print. Save it and when you get to your office, print it out.
There is no charge for Mobile Sync and the mobile app remains free to use. Desktop accounts require a subscription, either through a bar association member benefit, an individual subscription, a law school subscription or an enterprise subscription. Mobile Sync is also included in free trial subscriptions.
The Fastcase blog has instructions on how to sync your desktop and mobile accounts.