The Association of Corporate Counsel annual meeting in Denver last week was notable on a number of counts, not least of which was a vibrant exhibition hall teeming with exhibitors and attendees. Many of the exhibitors were law firms hoping to snag some new business from the more than 2,000 corporate counsel who converged on the Mile High City.
I've been to enough trade shows in my life that I've generally sworn off tchotchkes. But a few of the ACC exhibitors had ones I couldn't resist taking home with me. Here are three that I particularly liked. (And I haven't even mentioned the numerous exhibitors who offered craft beer samples throughout the three-day show.)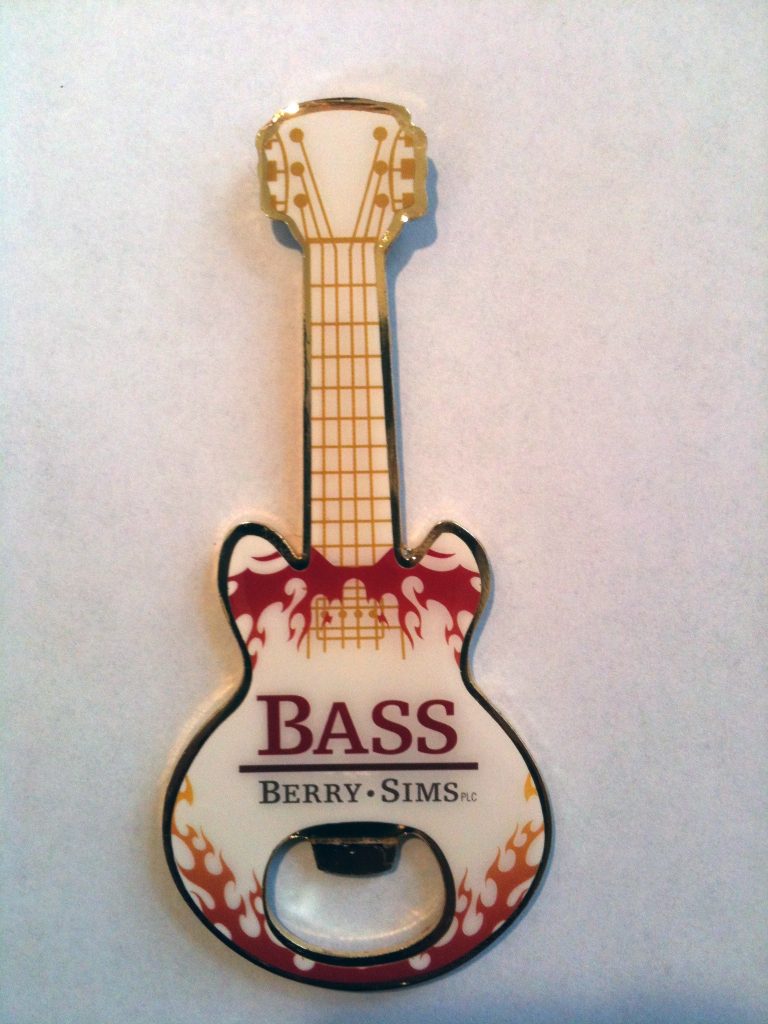 Sure, it's just a bottle opener with a magnetic backing, but for Bass Berry Sims, the glossy, guitar-shaped giveaway was the perfect way to show off its Nashville roots. Judging by the number of people I saw snagging one, it was a simple but popular item.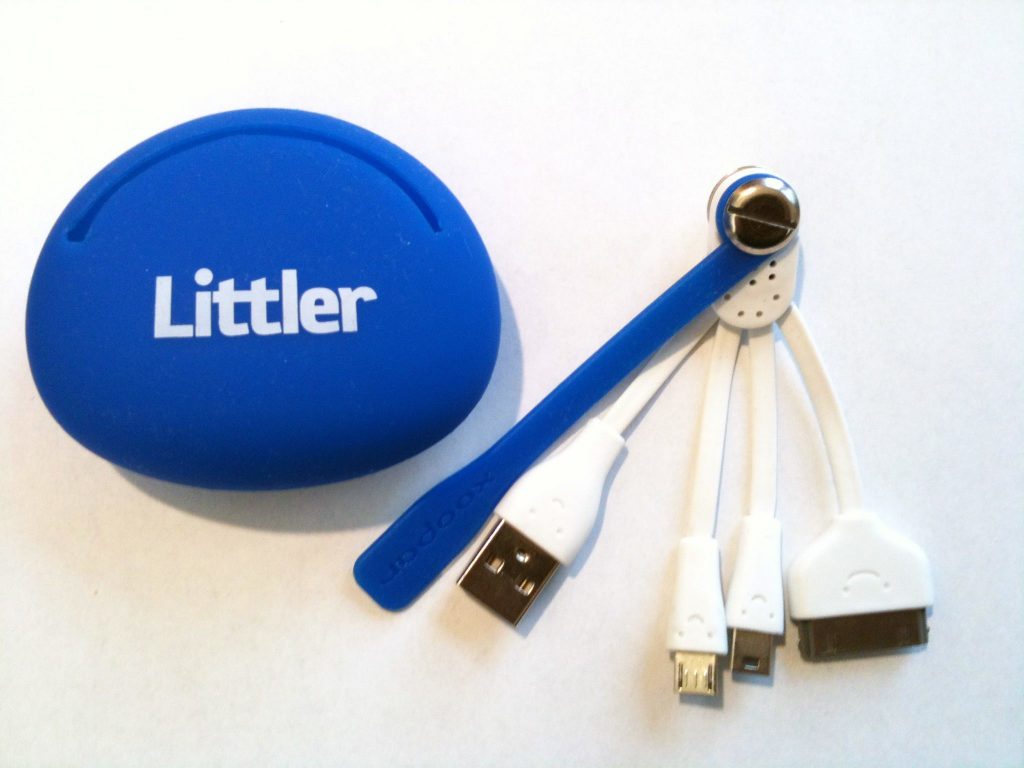 This tchotchke clearly worked for the national labor and employment law firm Littler Mendelson. It is a universal USB adapter to power pretty much whatever smartphone you happen to have. When you're not using it, stuff it in the little rubber pocket until you need it next. I'll confess I grabbed a second one as I was dashing off to dial in to a conference call with my iPhone battery running low. So, thanks Littler.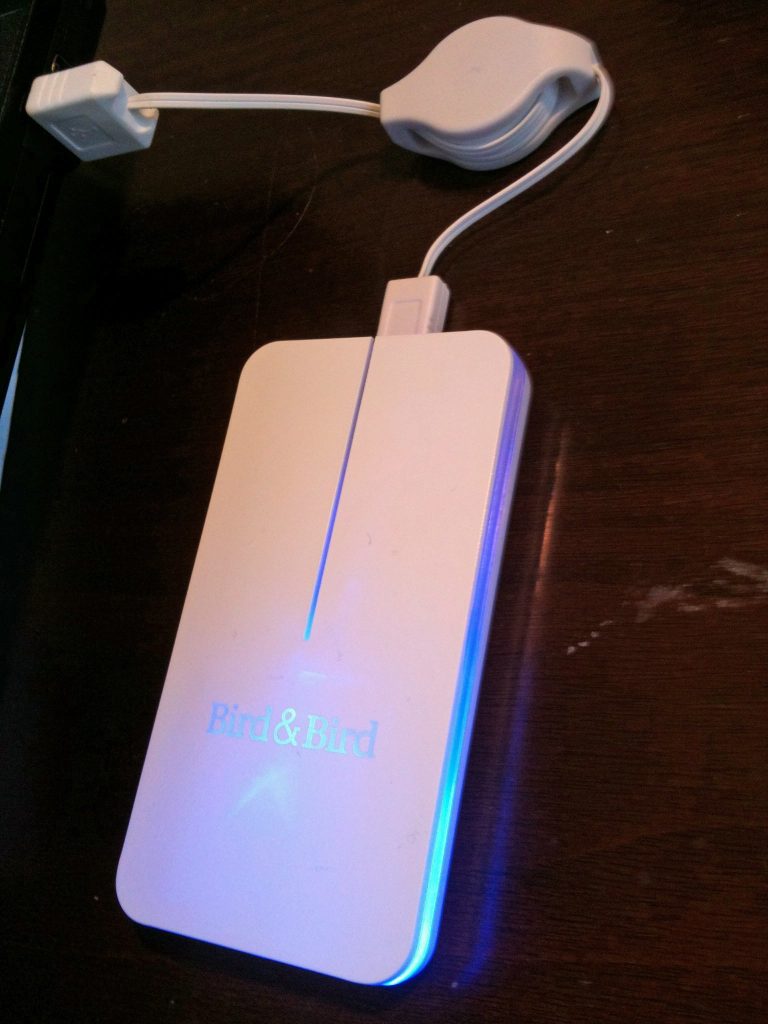 A mouse in hand is worth two birds in a trade show, you might say. From the U.K.-based firm Bird & Bird came this portable, optical mouse with a retractable USB cord and a scroll wheel on the side. Plug it in and the firm name glows in a pleasant shade of blue.