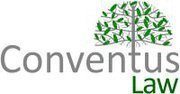 Scheduled to launch Sept. 15 is Conventus Law, a legal-media site that promises to provide legal professionals and business leaders with a one-stop shop for the latest Asia-Pacific legal business news. Exactly what the site will encompass is still a bit vague, but a recent email from its publisher, Stephen Lai, describes it this way:
Conventus Law will be an online only publication with a target readership of legal practitioners doing business in the Asia Pacific. Conventus Law aims to give readers a one stop shop access to the latest legal industry news in Asia Pacific. Readers will have the opportunity to see legal commentary by leading local, regional and international law firms. Law firms' complete profiles including awards and rankings from third party publications will be published. In short we want to help legal professionals to make the right legal connections.
In an earlier email, Lai wrote that the site's primary content would consist of:
Law firms profiles and partner bios with aggregated rankings from leading directories.
Co-published articles.
People moves and law firm press releases.
In-house lawyer profiles.
Exclusive editorial features.
Videos, webinars and podcasts.
Special reports.
Events.
A key target audience of the site will be corporate counsel working in or with an interest in Asia. Conventus Law has created a LinkedIn  group for discussion of legal issues in the Asia Pacific region. After Sept. 15, only in-house counsel will be permitted to join this group. (For now, anyone may join.)
Conventus Law has also set up a Facebook page and a Twitter feed.
That is about all I know for now. I will keep you posted with any updates.