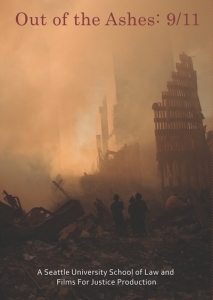 On this week's episode of the legal-affairs podcast Lawyer2Lawyer, we look at the documentary, Out of the Ashes: 9/11. The film documents the Sept. 11 Victim Compensation Fund. Created just 11 days after the Sept. 11 terrorist attacks, it remains the largest public entitlement program ever.
We speak with the executive producer, writer and co-director of the documentary, Marilyn J. Berger, professor at the Seattle University School of Law and founder of the school's Films for Justice Institute; and with a lawyer who was featured in the film for her pro bono work on behalf of 9/11 victims and their families, Debra Brown Steinberg, partner with the firm, Cadwalader, Wickersham & Taft.
Listen to or download the program: The Making of Out of the Ashes: 9/11.