Think back to when our ancestors lived in caves and imagine yourself as your clan's hunter-gatherer. Sit by the cave entrance all day and hope that a wooly mammoth might saunter by, and your clan will soon be clamoring for food. As a hunter-gatherer, you need to do just that – get out of your cave and hunt and gather.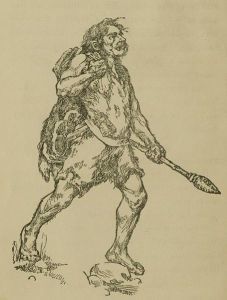 A law firm website is a lot like that cave. Sit idle by the entrance all day hoping that some wooly mammoth of a client will wander in, and your firm will soon be on a low-revenue diet. Like our cave-dwelling ancestors, if we want to eat, we can't sit still and hope that food finds us.
What that means, simply put, is that a law firm website is the beginning of your online marketing, but by no means the end. Think of it as your home base, a launching point, a point of reference and a sort of electronic brochure. It should provide the information that potential clients would want to know about you and your practice. Your job, as hunter-gatherer, is to get them interested enough that they will want to visit it.
This is why it is critical to law firm marketing to engage in social media. Do not assume that potential clients will find you or your website. You need to get up off your virtual rock and go out to where they are. Engage with them. Let them get to know you. Contribute to their conversations. Maybe you will interest them enough that they will want to learn more about you.
To switch analogies from Neanderthal days to middle-school days, think of the Web as a middle-school dance. Everyone comes hoping to meet someone. Everyone puts on the clothes that make them look the best or the coolest. They all arrive wanting to make new friends, maybe even start something more serious.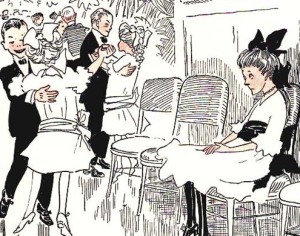 We know what happens next. We've all been there. Some sit or stand along the walls, hoping someone will come over to them and start a conversation or ask them to dance. Others get right out in the middle, mingling without fear, joining into groups, approaching people they hardly know. The wallflowers, no matter how nice they look, no matter how eager they look, are likely to see the night end much as it started. The others, the ones who get out and be social, will undoubtedly end the night with at least a couple of new friends and maybe the start of something even more meaningful.
Consider social media your dance floor. Get on Facebook. Sign up for Twitter. Put up a profile on LinkedIn. Explore other social and professional networks that fit your practice or where your potential clients are likely to be. Engage in them. Participate actively.
In all of these, make sure you link back to your website. List it on all of your profiles. Do not be overbearing about it, but be sure people will know how to find you should they be interested.
Then get out there and dance.