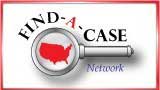 I have long been a fan of the legal research service VersusLaw, which provides federal and state legal research for just $13.95 a month. Now VersusLaw is taking a giant step backward in price, all the way to zero, with the launch of its free legal research service, FindACase. It provides free access to federal and state cases, the same cases that are in the subscription version of VersusLaw, but lacking some key features.
VersusLaw founder Joe Acton tells me that FindACase is designed for the general public as a tool to help them better understand the legal issues they face. "Just as no one goes to the doctor anymore without hitting WebMD or other such sites, neither should anyone seek legal advice without first having some idea of the issues involved," he wrote me in an e-mail.
FindACase will be supported through advertising and, as noted, lacks some features that limits its usefulness for lawyers. Most significantly, cases do not include their citations or docket numbers (citations within the case are retained). You can, however, find a case by using its citation. You always have the option of obtaining a case's citation for a charge of $2.95 per case.
Another limitation is that you can search only on a state-by-state basis. The site is divided into 51 sections, one for each state and the District of Columbia. Each state section includes the federal and state case law for that state — state appellate courts, federal circuit court, U.S. District Court and U.S. Supreme Court.
Searching is by key words or citation and includes exact-phrase and boolean searching. Searches can be limited to date ranges and to specific courts within the selected state. Before executing a search, you must enter your zip code and a CAPTCHA code. This is to prevent piracy of the data. "FindACase is not intended as a substitute for VersusLaw," Acton notes in his e-mail to me, "but rather as a general research tool." Still, with a price to use it of zero, this site could prove handy for quickly checking a case.