Earlier this month, in a sign of the increasing legal acceptance of gender-neutral markers, the U.S. Department of State allowed U.S. citizens to select X as their gender marker on their passports.
Yet, while it is common for legal document automation software to detect the male or female gender of the subject of the document and adjust the pronouns accordingly, the same is not true for individuals who identify as nonbinary.
Learn more about Smokeball on the LawNext Legal Technology Directory.
Now, in what Smokeball says is a first for law practice management software, its latest release automatically adapts to gender-neutral pronouns.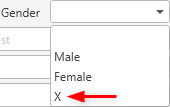 When the subject of a document uses a different gender identity or declines to specify a gender, then Smokeball's document automation will use the pronouns they/them/their/theirself.
The use of these gender-neutral pronouns is enabled by the way the user initially sets up the person as a contact within Smokeball. In addition to "Mr.," "Mrs.," and other titles, Smokeball now offers the option of selecting the gender-neutral honorific "Mx."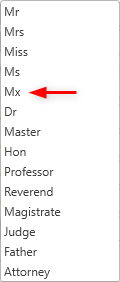 The user setting up the contact can then also select "X" as the person's gender option.
Once the contact is set up with that gender-neutral honorific and the X gender designation, then the document assembly software adapts accordingly.
Dana Moran, communications manager at Smokeball, said she believes Smokeball is the first law practice management company to offer this ability to use gender-neutral pronouns.
Several customers had requested the feature, she said, after developing their own workarounds to enable it.
Although I cannot confirm that this is the first law practice management software to do this, I have not been able to find another. Know of one? Let me know.
Featured image above by Sharon McCutcheon on Unsplash.