In a post earlier this week, I wrote that the first of what are now a number of cloud-based practice management platforms was Clio, which launched about five years ago. No sooner had the ink dried on that post than I saw the announcement from Rocket Matter of its celebration of its five-year anniversary, which includes a new logo and giveaways of iPads, Kindle Fires and Samsung Galaxy tablets. So I checked my dates and, as it turns out, the two have been engaged in somewhat of a horse race from the start.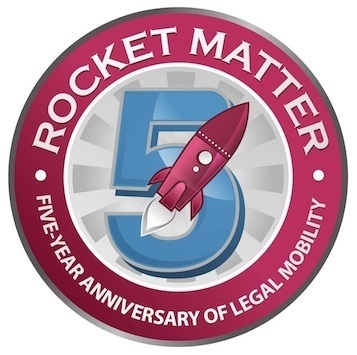 Rocket Matter was indeed the first to announce its product, five years ago today, on Feb. 21, 2008. At that point, the product was still in beta version. It released its first non-beta version, Rocket Matter 1.0, almost a year later, on Jan. 6, 2009.
Meanwhile, on March 1, 2008, a little over a week after Rocket Matter released its beta version, Clio announced its launch. At that point, Clio was launched as a closed beta available only to invited users. It was first released for general availability on Oct. 1, 2008.
So, Rocket Matter beat Clio out of the gate by just over a week with its beta version. Clio came out first with its general-release version, three months ahead of Rocket Matter.
Does this matter one iota? Frankly, it does not matter at all which was first out of the gate or first to market. What does matter, however, is that both of these products have now established their longevity.
The reason that matters is that lawyers have an ethical duty to vet a cloud provider before entrusting it with client data. At least some of the ethics opinions that have so far addressed this issue indicate that part of the vetting process should include the provider's viability as a company. After all, you do not want to entrust your client data to a company that might be here today, gone tomorrow.
For that reason, this five-year anniversary is, if nothing else, evidence that both Rocket Matter and Clio are in it for the long term. For lawyers who are interested in cloud-based practice management, that is important to know.